Do you want to import or export personal or business goods by sea transport and are you looking for a reliable and affordable sea freight forwarder? Transolution has the expertise and experience and has the network to get your packages to their destination worldwide.
Discover all the possibilities for your freight in the right-hand column and request a free quote immediately.
Request a quote in 3 steps
Simple, inexpensive and safe sea freight transport
Shipping goods by sea is an attractive option. Transolution offers FCL (Full Container Load) and LCL (Less Container Load). With FCL, you purchase the entire container and with LCL, a sea container is shared with other shipments, saving you costs and opting for the environmentally friendly option.
Transolution handles sea freight transport of any size worldwide. You determine the desired loading port or port of departure, the port of destination and the arrival time. You can follow this by means of Track & Trace. In addition, we offer cross-trade goods shipments, the transport of which does not pass through the Netherlands.
All major seaports in the world.
Safe, smooth and easy transportation option
Very competitive rates
Minimal costs, maximum logistic agility
Better predictability of the time of arrival of your goods
Track your freight with Track &Trace
Specialised and certified in sea freight transport
Transolution is the specialist in sea freight transport, with an integral service. We have global partnerships with shipping companies, agents and consolidators, carriers that operate overseas transport services, without owning any ships.
What other possibilities does Transolution offer?
When it comes to sea freight transport, you also have to deal with customs, legal regulations and all kinds of administrative matters. Transolution provides custom-made sea freight transport, relieving you of all your worries from start to finish. As an international freight forwarder, we take care of transport insurance, pre and post-transport, preparation of transport documents and customs clearance as required. You will receive transport according to your wishes: from port to port, from door to port overseas, from port of departure to door or from door to door.
Fully insured sea freight
Door-to-door delivery
Declarations and document handling
Complete import processing, including warehousing (goods storage) and distribution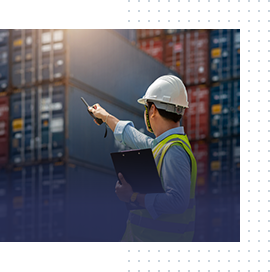 View the services from Transolution:
Air freight
Would you like to send parcels or pallets by air freight transport? Check out the possibilities here!


Contact
Would you like to contact us to find out what we can do for you? Go to our contact page!


Online store
Do you need packaging for the transport of your goods? Visit our online store!